The Scratch is the radical new sports motorcycle jacket from Furygan designed purely to make eyes water with its looks and mouths drop with its features. The Furygan Scratch Motorcycle Jacket is part Furygan's all new exciting range and is one of the key products that will set this collection a light amongst all others. As standard this jacket comes with every possible function you can need for riding such as a waterproof membrane, fully removable thermal lining and full body adjusters to make your ride as comfortable as possible. If this isn't enough then the addition of fully CE approved D3O shoulder elbow and back armour will certainly help make up your mind on the ultimate short sports jacket. Get to GhostBikes today to view the full collection!!!
GhostBikes now stock a full range of Furygan Motorcycle Clothing Please click here to see what's currently available.
Please view the GhostBikes measuring guide on the last page before placing your order
The Furygan Titan Motorbike Sports Jackets are packed with features...
Protection
Titan is CE homologated
Main external material: Hitena polyamide. Robust, breathable, waterproof and dirt resistant.
Furygan Skin Protect lining approved by Furygan?s R&D (Motion Lab) to reinforce textile products in terms of tearing and abrasion resistance.
D3O homologated protectors for elbows, shoulders and back (1621-2 level 1 Central Back type homologated back protector fitted as standard), which offer full protection without restricting comfort and freedom of movement.
The back protector pocket is compatible with the ?Full Back? level 2 D3O back protector, available as an added option.
Elbows thermoformed external shells, with aluminium inserts, for more protection.
Areas exposed to tearing in a crash situation are reinforced with triple stitching.
Comfort
Waterproof and breathable insert
The back and chest feature an internal 3D honeycomb lining which offers increased comfort and better thermoregulation in all weathers. The internal lining of the sleeves is constructed from 80% hypoallergenic cotton for increased comfort.
Zippable flap that fastens underneath the main zip in order to create the perfect barrier against wind and rain. The staggered design of the two zips ensures a comfortable fit.
Furygan AFS system: vents with water repellent zips on the chest and back can be opened in order to create an air flow in the vest.
Seven pockets (four outside and three inside including a mobile phone net pocket).
Adjustable at the waist, neck and arms. Waist adjuster system offers two different settings: one internal with snaps and one external, more precise, provided by Velcro strips.
Two connecting zips (one short and one full) mounted on an elastic belt. Additional snap claws for linking the jacket to your trousers belt quickly and easily.
Stretch panels in the elbows for increased flexibility.
Neckband with Neoprene insert for maximum comfort.
D3O Impact Protection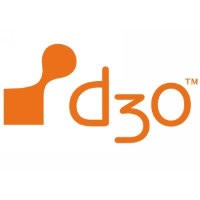 The D3O material in its raw state flows freely when moved slowly, but on shock, locks together to absorb and disperse energy, before instantly returning to its flexible state. This unique characteristic provides enhanced protection, while providing a versatile and flexible material that can be manufactured for a host of impact protective applications such as motorcycle shoulder, elbow and back armour. These lightweight versatile shock absorbers have been implemented across a large range of products to provide the wearer with comfortable armour that you can rely on to work everytime.
The Furygan Titan Short Motorcycle Jackets are currently available in the colours shown in the product variation above, if there is no variation option, they will be available in the colours as shown in the pictures.

Your package will include the following
Brand new & well packaged item
Furygan Titan Sports Motorcycle Jacket in your size
Spare Buttons
The Furygan Titan Motorcycle Jacket comes in the following sizes...