The Knox Techstyle Motorcycle Gloves are the latest road glove from Knox. A new style of winter riding glove from Knox's Hand Armour range, designed and constructed using Knox's unique technology in speciality materials. The Techstyle gloves include solid armour Scaphoid Protection System (SPS) on the palm, reducing the risk of the 'grab effect' when leather palms make contact with the road, but not at the cost of comfort on the handlebars. This glove not only keeps you safe if you have an unfortunate fall, but also protects against the harsh winter riding conditions. Extra padding also protects the riders fingers, thumb, top knuckles and wrist. A specialist Porelle Membrane provides waterproofing and breathability to keep you warm and comfortable at all times. The Knox Techstyle gloves are ready to impress. Don't miss out, get all your motorcycle clothing and accessories from Ghostbikes today!
Ghost Bikes now stock a full range of Knox Armour & Accessories Please click here to see what's currently available.
The Knox Tech Style Motorbike Gloves are packed with features...
Specifications include
Winter style glove - Warm, waterproof and durable
Porelle Membrane - High performance materials with superior breathability, keeping you warm and comfortable
Patented Knox Scaphoid Protection System (SPS) on the palm - Anti-grab technology if glove comes into contact with tarmac
High tenacity nylon outer with a goat skin palm - Designed with strength and durability in mind
Soft neoprene cuff and velcro strap - Inner cuff fits snugly inside your jacket while the outer cuff goes over the top outside, ensuring excellent dual-protection from the elements
Reflective panels on the fingers, thumb and top hand - For extra visibility to other road users
Thick padded armour - Covers fingers, thumb, top knuckles and outside wrist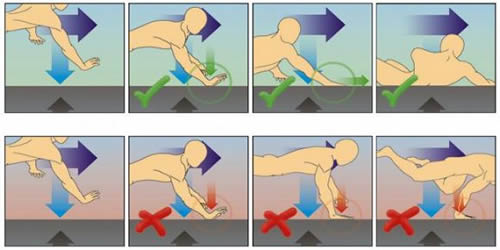 The Knox Techstyle Winter Motorcycle Gloves are currently available in the colours shown in the product variation above, if there is no variation option, they will be available in the colour as shown in the pictures above. available in the
Your package will include the following
Brand new & well packaged item
Knox Techstyle Motorcycle Gloves in your preferred size
This Knox Techstyle Motorcycle Gloves are available in various sizes, please use the guide below to help determine your correct size preference.