Ghost Bikes Quick & Easy to use Pre-Order Form
** No deposit needed **
** No need to leave your card details **
This item is currently out of stock but will be back in stock soon... If you would like to be the first to know when it's back in stock then just fill out the form below & we shall do the rest!
Unlike other companies we will not charge you for any items that are not in stock and this service only exists so we can keep our customers informed when products are back in stock.
Black Razor & Spark Motorcycle Kit
Please login to use the pre-order form.
Click Here to login or Register.
Black Razor & Spark Motorcycle Kit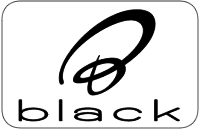 Black...
Designed and developed by British bikers, the Black™ Motorcycle Clothing & Accessory range is exclusively available at GhostBikes. The Black™ philosophy is simple: Premium products engineered to last. Established and respected, innovation is their speciality as they are always pushing for the next big thing. The Black™ Research & Development Team work tirelessly to achieve the products that bikers of all ages, shapes and sizes need on the many two wheeled machines that roam the roads and tracks of the world today. Unequivocal value for tried and tested products, Black™ is a premium brand for the people. Always has been, always will be.
The Black Razor Waterproof Motorcycle Jacket is new and exclusive to GhostBikes. The Razor jacket offers a range of features that make it perfect for every type of rider no matter what time of year it is, from those who are new to riding right thorugh to the experienced seasoned rider. Fatures include a strong 600D Polyester construction, removable thermal lining, reflective logos, YKK Zips, Adjustable fit and a Ventilation system plus much much more!
The Black Spark Waterproof Motorcycle Trousers are new and exclusive to GhostBikes. The Spark Trousers have been constructed for PU coated Polyester and Dynax for extra durability, helping them to offer the perfect combination of value and quality. Features include a removable quilted thermal lining, 4 outer pockets and reflective piping to make sure that you stay visible.
Both the Razor Jacket and the Spark Trousers are fitted with CE approved armour as standard, The Razor jacket also has a pocket for back armour for those riders who wish to upgrade to CE approved back armour. Make sure that you don't miss out on these fantastic exclusive 2 piece Motorcycle kit, Buy the two items together and get a fantastic 20% off compared to buying the items individually, only available at GhostBikes!!
Ghost Bikes now stock a full range of Black Motorcycle Clothing and Accessories .
To see the full range of:
Black Biker Boots Please click here.
Black Motorcycle Jackets Please click here.
Black Motorbike Trousers Please click here.
Black Motorcycle Gloves Please click here.
Black Motorcycle Accessories Please click here.
The Black Waterproof 2 Piece Motorcycle Kits are currently available in the colours shown in the product variation above, if there is no variation option, they will be available in the colours as shown in the pictures.

Your package will include the following
Brand new & well packaged item
Black Razor Motorbike Jacket in your size
Black Spark Motorcycle Trousers in your size