Ghost Bikes Quick & Easy to use Pre-Order Form
** No deposit needed **
** No need to leave your card details **
This item is currently out of stock but will be back in stock soon... If you would like to be the first to know when it's back in stock then just fill out the form below & we shall do the rest!
Unlike other companies we will not charge you for any items that are not in stock and this service only exists so we can keep our customers informed when products are back in stock.
Black Delta Motorcycle Boots
Please login to use the pre-order form.
Click Here to login or Register.
Black Delta Motorcycle Boots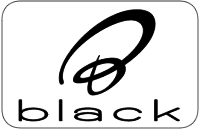 The Exclusive Black Delta Waterproof Motorcycle Boots have been specifically designed to be a 100% waterproof and breathable boot whilst remaining light and agile. With a stylish sleek design and integrated heel, toe and shin supports, these boots will keep you feel comfortable on your bike whilst looking good at the same time. Get your Exclusive Black Delta Motorcycle Boots from GhostBikes now!
N.B Please note that these boots are a very snug fitting boot, however the leather will give after repeated use.
Ghost Bikes now stock a full range of Black Motorcycle Clothing & Accessories
To see the full range of:
Black Biker Boots please click here .
Black Motorcycle Jackets please click here .
Black Motorbike Trousers please click here .
Black Motorcycle Gloves please click here .
Black Motorcycle Accessories please click here .
The Black Delta Motorbike Sports Boots are currently available in the colours shown in the product variation above, if there is no variation option, they will be available in the colour as shown in the pictures above.
Your package will include the following
Brand new & well packaged item
Black Delta Motorbike Boots in your size