Black Cool-It Motorcycle Jacket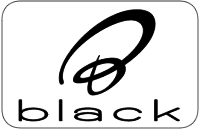 Black...
Designed and developed by British bikers, the Black™ Motorcycle Clothing & Accessory range is exclusively available at GhostBikes. The Black™ philosophy is simple: Premium products engineered to last. Established and respected, innovation is their speciality as they are always pushing for the next big thing. The Black™ Research & Development Team work tirelessly to achieve the products that bikers of all ages, shapes and sizes need on the many two wheeled machines that roam the roads and tracks of the world today. Unequivocal value for tried and tested products, Black™ is a premium brand for the people. Always has been, always will be.
The Black Cool-It Waterproof Motorcycle Jacket is new and exclusive to GhostBikes. When designing this 3/4 touring jacket the design brief was simple, make a jacket that can be worn by any rider in any conditions. With this is mind, the Cool-It jacket incorporates a Quilted thermal liner and the Reissa Waterproof liner can be removed and interchanged meaning that there are four different ways to wear the Jacket depending on the conditions. Added to this is a extensive adjustable ventilation system that incorporates two zip vents on the arms, two large mesh chest vents and one large mesh back vent that can be easily opened or covered by the rider depending on the conditions. These features make sure that this jacket will keep you warm, dry and comfortable in the winter and cool in the summer making it the perfect all weather touring jacket
The Cool-It Jacket is fitted with CE approved armour in the shoulders and elbows as standard and has a pocket for back armour for those riders who wish to upgrade to CE approved back armour. If you would like to upgrade to Forcefield Super Lite CE Approved Armour Please click here for the full armour kit that is suitable for this jacket. Make sure that you don't miss out on this fantastic exclusive jacket, only available at GhostBikes!
Ghost Bikes now stock a full range of Black Motorcycle Clothing and Accessories .
To see the full range of:
Black Biker Boots Please click here.
Black Motorcycle Jackets Please click here.
Black Motorbike Trousers Please click here.
Black Motorcycle Gloves Please click here.
Black Motorcycle Accessories Please click here.
The Black Cool-It Waterproof Motorcycle Jackets are currently available in the colours shown in the product variation above, if there is no variation option, they will be available in the colours as shown in the pictures.

Your package will include the following
Brand new & well packaged item
Black Cool-It Motorbike Jacket in your size