Ghost Bikes Quick & Easy to use Pre-Order Form
** No deposit needed **
** No need to leave your card details **
This item is currently out of stock but will be back in stock soon... If you would like to be the first to know when it's back in stock then just fill out the form below & we shall do the rest!
Unlike other companies we will not charge you for any items that are not in stock and this service only exists so we can keep our customers informed when products are back in stock.
Black Spark Motorcycle Trousers
Please login to use the pre-order form.
Click Here to login or Register.
Black Spark Motorcycle Trousers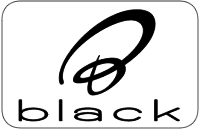 Black...
Designed & Developed by British Bikers, the Black Motorcycle Clothing & Accessory range is now exclusively available from GhostBikes.
The Black Spark Waterproof Motorcycle Trousers are new and exclusive to GhostBikes. The Spark Trousers have been constructed for PU coated Polyester and Dynax for extra durability, helping them to offer the perfect combination of value and quality. Features include a removable quilted thermal lining, 4 outer pockets and reflective piping to make sure that you stay visible.
The Spark Trousers are fitted with CE approved armour over the knees as standard and have pockets for hip armour if you wish to upgrade to CE approved hip armour. These features help to make the Black Spark Motorbike Touring Pants one of the most durable all weather trousers on the market at a fantatsic price. Make sure that you don't miss out on these fantastic exclusive trousers, only available at GhostBikes!
Ghost Bikes now stock a full range of Black Motorcycle Clothing and Accessories .
To see the full range of:
Black Biker Boots Please click here.
Black Motorcycle Jackets Please click here.
Black Motorbike Trousers Please click here.
Black Motorcycle Gloves Please click here.
Black Motorcycle Accessories Please click here.
The Black Spark Motorbike Trousers are available in the colour shown on the above pictures...
Your package will include the following
Brand new & well packaged item
Black Spark Motorbike trousers in your size