Ghost Bikes Quick & Easy to use Pre-Order Form
** No deposit needed **
** No need to leave your card details **
This item is currently out of stock but will be back in stock soon... If you would like to be the first to know when it's back in stock then just fill out the form below & we shall do the rest!
Unlike other companies we will not charge you for any items that are not in stock and this service only exists so we can keep our customers informed when products are back in stock.
Black Ice Waterproof Motorcycle Gloves
Please login to use the pre-order form.
Click Here to login or Register.
Black Ice Waterproof Motorcycle Gloves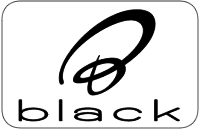 Black...
Designed & Developed by British Bikers, the Black Motorcycle Clothing & Accessory range is now exclusively available from GhostBikes.
New and exclusive to GhostBikes, the Black Ice Waterproof Motorcycle Gloves are the perfect riding glove. This Motorbike glove has been especially designed to offer a unique blend of style, comfort and safety features that includes padded carbon knuckle protection, Hipora waterproof lining, reflective panels and reflective piping. These features help to make the gloves suitable for any type of rider that wants to keep their hands dry and comfortable no matter how bad the weather gets. Make sure that you don't miss out on these fantastic exclusive gloves, only available at GhostBikes!
N.B PLEASE NOTE THAT THIS IS A TIGHT FITTING GLOVE, IF YOU PREFER A LOOSER FIT PLEASE CHOOSE A SIZE LARGER THAN NORMAL
Ghost Bikes now stock a full range of Black Motorcycle Clothing and Accessories .
To see the full range of:
Black Biker Boots Please click here.
Black Motorcycle Jackets Please click here.
Black Motorbike Trousers Please click here.
Black Motorcycle Gloves Please click here.
Black Motorcycle Accessories Please click here.
The Black Ice Winter Gloves are currently available in the colours shown in the product variation above, if there is no variation option, they will be available in the colours as shown in the pictures above.
Your package will include the following
Brand new & well packaged item
Black Ice Motorbike Gloves in your size
This Black Ice Motorcycle Gloves are available in various sizes, please use the guide below to help determine your correct size preference.

PLEASE NOTE THAT THIS IS A TIGHT FITTING GLOVE, IF YOU PREFER A LOOSER FIT PLEASE CHOOSE A SIZE LARGER THAN NORMAL