The Oxford Patriot Chain Lock 12mm x 1.2m is part of the latest Oxford collection.
The Oxford Patriot chain lock comes equipped with an ultra strong, 12mm square link chain made from Ni-Cro-Mo alloy steel. The chain has a protective cloth sleeve to help prevent damage and make it easier to handle.
The padlock features an advanced 4 way locking system and comes equipped with an extended length 14mm pin perfect for using as a chain lock. The padlock can be used as a disc lock to double security only when combined with the chain.
A key replacement service is available so that if you are unfortunate enough to lose all your keys a new one can be made up. Just remember to take note of your key number and keep this in a safe place.
This chain lock has undergone rigorous independent testing and has Sold Secure Motorcycle GOLD, ART 4* approval and SBSC certified product. The Oxford Patriot chain lock is resistant to attack by sledgehammer, saw, bolt cropper, drill and freeze tested. It also comes with a 2 year warranty.
Key Features / Points:
Sold Secure GOLD Certified
12mm Square Link Chain
Zinc Coated Hardened Steel Construction
Extended Length 14mm Rotating Locking Pin
4 Way Locking System
View all Oxford Motorcycle Chains and Locks. View all Motorcycle Chains.
PLEASE NOTE: Due to the pin length the padlock cannot be used as a disc lock on its own, it should only be used in combination with the chain
The Oxford LK745 Patriot Motorcycle Chain Lock 12mm x 1.2mis packed with features...
Specifications Include:
Sold Secure Motorcycle GOLD certified
ART 4* approval
SBSC certified product
Secured by Design (SBD) - This product has met the high demands of the Police Preferred Specification and has been accredited Secured by Design (SBD). SBD is a police initiative which seeks to achieve sustainable reductions in property theft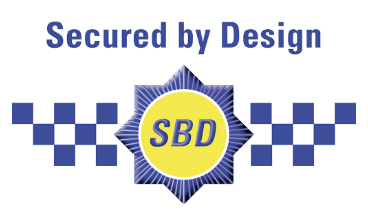 12mm square link chain made from Ni-Cro-Mo alloy steel
Case hardened chain to resist bolt cutters
Zinc coated to prevent corrosion
Protective cloth sleeve to help prevent damage and make it easier to handle
Long links reduce weight and increase portability
Fits all Oxford ground anchors
Can be easily stowed under the seat
Available in three lengths: 1.2m, 1.5m and 2.0m
By design the lock body is protected within the brake disc
14mm rotating locking pin to prevent attack
4 way locking system
3 keys supplied (key replacement service available)
2 year warranty
PLEASE NOTE: Due to the pin length the padlock cannot be used as a disc lock on its own, it should only be used in combination with the chain
Your package will include the following:
Oxford Patriot Chain Lock 12mm x 1.2m (LK745)
3 Keys