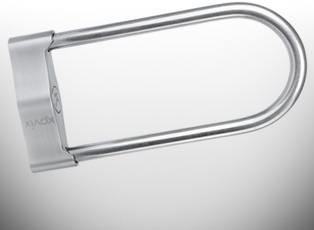 Kovix Motorcycle U-Locks
For strong heavy duty security, look no further than Kovix motorcycle U-locks. Thanks to a powerful stainless steel construction, you are guaranteed peace of mind right off the bat. Kovix anti-theft motorbike U-locks have been treated against corrosion and are 100% rust proof. This guarantees they are protected against all kinds of weather and moisture. With various sizes to choose from, you will be able to pick out the exact shackle lock that will fit your motorbike or scooter. Get yours from GhostBikes today, great products at amazing prices!
Sorry there are no items in this category.