The Rev It Vertex Pro Combi Leather Motorcycle Suit is part of the latest REV'IT! collection.
Perforated nubuck leather on front panel and hump, dual-comp protectors at shoulders, elbows and knees, and SEESMART hip protection make this the ultimate high-performance combi suit.
Key Features / Points:
Monaco Performance Cowhide Leather Construction
MotoGP Spec Betac CE Protection
Fully Perforated Outer Shell for Ventilation
High-Performance Dual-Comp Knee Sliders
Hydra Bag Prepared Ventilated Speed Hump
View all Rev It Two Piece Motorcycle Suits. View all Leather Motorcycle Suits.
The Rev'It! Vertex Pro Combi Two Piece Leather Suit is packed with features...
PROTECTION FEATURES
Outer Shell
Monaco Performance Cowhide - This top-grain leather not only has had its surfaces sanded to correct imperfections, it has been reinforced to up its performance factor for riding on the track or street. Long-lasting and extremely protective
Nubuck Leather - Nubuck is top-grain cattle rawhide leather that has been sanded or buffed on the grain side (outside) to give a velvet-like surface. Nubuck is similar to suede, but with a finer texture which is more durable
3D Air Mesh - This knitted fabric has an open, 3-dimensional structure that ensures good ventilation while riding. 3D air mesh is a must-have for long touring riders
Lorica - Lorica is constructed from microfibres that give the material characteristics similar to those of natural leather, including a leather look. This low-maintenance material is not as strong as leather, but softer and lighter, with a consistent thickness that makes it easier to process
Stretch
Protection
Dual-Comp Protectors at Shoulders, Elbows and Knees - TPU aluminium protector at shoulders, elbows and knees. The dual-comp protector consists of a 3D, pre-shaped honeycomb structure of TPU material, topped by an aluminium high-impact shield, for ultimate sliding. This lightweight hard part increases the level of protection significantly, without adding the considerable weight of traditional plastic hard parts. When fighting G-forces, every gram counts! Under the shoulder and elbow parts is ergonomically shaped, CE-approved armour, perfectly placed to maximize impact-resistance while preserving freedom of movement
Dual-Comp Knee Slider Type A - Dual-comp knee sliders type A are constructed from a high-performance TPU compound, combined with an extra durable PA6 compound. Specially designed for racers who want high-performance sliders, these higher-quality compounds offer good feedback, giving you maximum durability without compromising your feel on the road. The sliders come in a pair of two, each anatomically shaped to fit either the left or the right knee, and high-quality Velcro attaches the sliders to leathers, ensuring they stay where they need to. Type A sliders are available in three colours, to fit every colour combination of your leathers, and the dual-injected colours keep the design visible even when the sliders begin to wear
Betac CE Protection - The Betac protection in REV'IT!'s suits is the same as their heroes use in professional racing series such as MotoGP. They are CE rated for the highest level of protection. The use of Velcro makes sure they are fixed to the outer shell, preventing them from moving or turning in case of an impact
Adjustable Betac Protection at Knees - This MotoGP spec protector is adjustable on the knees, making it possible to customize the fit of the protector to the position on the bike. Thanks to the strong Velcro it will stay in place once positioned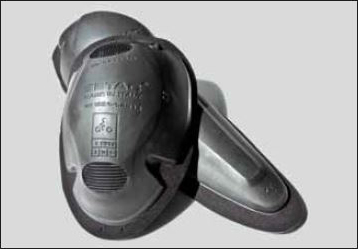 SEESMART CE-Level 1 Type B Hip Protector Insert - Version RV30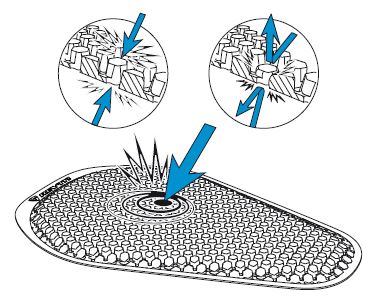 Safety Seams - The stitching in motorcycle garments contributes greatly to the abrasion resistance of the total gear. This is why REV'IT! uses safety seams on garment areas at increased risk of impact. Safety seams have a visible as well as an invisible seam. This construction keeps the material of the outer shell together, even when the visible seam is thorn
Prepared for SEESOFT CE-Level 2 Back Protector Insert - Type RV - The back protector pocket in this REV'IT! garment is tailor-made to accommodate the SEESOFT CE-level 2 back protector insert Type RV - an easy upgrade to maximize safety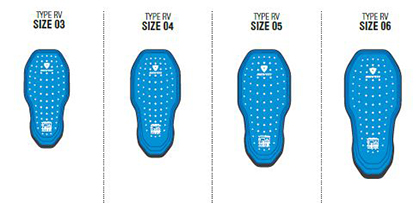 Composition
Outer Shell - 70% Leather, 20% Polyamide, 8% Polyester, 2% Elastane
ERGONOMIC FEATURES
Fit
Race Fit, Tight - The Rev'It! Vertex Pro Combi Suit is designed to be a slim fit!
Ventilation
VCS|Speed Hump Hydra Bag Prepared - REV'IT! has taken its ventilated speed hump and improved it even further, with a new design that allows riders to put a hydra bag inside it. The REV'IT! ventilated speed hump has an air inlet at the top of the hump. The perforated foam inside this leather speed hump is designed to let air flow through the garment, spreading over the rider's back for comfortable ventilation. Extra cooling of the area is especially beneficial now that riders are wearing back protectors more and more
Fully Perforated Outer Shell - Top
Partly Perforated Outer Shell - Bottom
Features
Comfort Cuffs
Stretch Lips
Stretch Panels - The stretch panels in this garment aid in flexibility. They contribute to the riders comfort as they provide great freedom of movement
Long Connection Zipper
Aero Cool 3D Mesh - This open-loft three-dimensional mesh helps facilitate optimal ventilation while riding. It features integrated lines to wick moisture away from the body, keeping riders cool and comfortable under even extreme circumstances
Calf Zippers
Pockets
Your package will include the following:
Rev It Vertex Pro Combi Leather Motorcycle Suit
Rev'It! Men's Clothing Sizing Guide
Please use the conversion tables below to determine the right size for you:
Men's Jackets
Letter Size
XS
S
M
L
XL
XXL
XXXL
(XYL)
XXXXL
(XZL)
5XL
6XL
UK / US Chest
36"
38"
40"
42"
44"
46"
48"
50"
52"
54"
EU?Size
46
48
50
52
54
56
58
60
62
64
Men's Trousers
UK Size
S
S
M
M
L
L/
XL
XL/
XXL
XXL
XXXL
(XYL)
XXXL
(XYL)/
XXXXL
(XZL)
XXXXL
(XZL)/
5XL
5XL/
6XL
6XL
UK / US Waist
26"
28"
30"
32"
34"
36"
38"
40"
42"
44"
46"
48"
50"
EU Size
44
46
48
50
52
54
56
58
60
62
64
66
68
Inseam Short Leg
n/a
n/a
30"
30"
31"
31"
31"
31"
32"
33"
33"
n/a
n/a
Inseam Regular Leg
31"
32"
32"
32"
33"
33"
33"
34"
34"
35"
35"
35"
35"
Inseam Long Leg
n/a
n/a
34"
34"
35"
35"
36"
n/a
n/a
n/a
n/a
n/a
n/a
Please Note: this product is sized by the UK chest size in inches. See the table for other size conversions.