The Rev It Ignition 3 Leather Motorcycle Jacket & Trousers Black Kit is part of the latest REV'IT! collection.
The bestselling Ignition Jacket has an updated look. The waterproof mesh and insulation turn the Ignition 3 jacket into a 3-season jacket with full airflow for summer rides. The waterproof Ignition 3 Trousers by Rev'It! feature a zipped-in and easily detachable Hydratex membrane. The SEEFLEX CE-level 2 protection at the knees and SEESMART CE-level 1 at the hips keep the rider safe. When you combine the jacket and the pants, the result is a versatile and stylish two piece touring set.
Key Features / Points:
Monaco Performance Cowhide Outer Shell
Waterproof & Breathable Membrane
CE Certified Protection at Shoulders, Elbows, Hips & Knees
Detachable Thermal Body Warmer
Ventilation Panels
View all Rev It Motorcycle Kits. View all Motorcycle Bundles.
The Rev'It! Ignition III Leather Motorbike Jacket and Trousers Black Bundle is packed with features...
Jacket Specifications Include:
PROTECTION FEATURES
Outer Shell
Monaco Performance Cowhide - This top-grain leather not only has had its surfaces sanded to correct imperfections, it has been reinforced to up its performance factor for riding on the track or street. Long-lasting and extremely protective
Dynax Mesh - Consisting of a of high-performance Polyamide yarns with an open structure that ensures good ventilation while riding. Dynax mesh has a high melting point, tremendous tear- and abrasion-resistance, and provides high-performance protection under hot weather conditions
PWR|Shell 500D Stretch - This material is REV'IT!'s take on Cordura. Consisting of 100 percent high-performance polyamide yarns, PWR|Shell takes the best properties of Cordura - a high melting point, tremendous tear- and abrasion-resistance, excellent durability - and puts the unique REV'IT! design stamp on it. This PWR|Shell fabric comes in a stretch variant. 500D indicates the density of the fabric. The higher the number the better the abrasion- and tear resistance properties are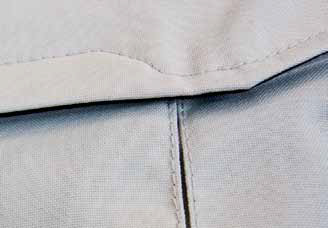 Wax Polyester 600D - Long-lasting 600-denier fabric is a mainstay of REV'IT! apparel. This high-tech polyester features a specific rib weave for rugged durability and a refined finish for optimal performance. The 600D rating delivers excellent tear-resistant properties while the wax coating ensures capable water proofing
Lorica - Lorica is constructed from microfibres that give the material characteristics similar to those of natural leather, including a leather look. This low-maintenance material is not as strong as leather, but softer and lighter, with a consistent thickness that makes it easier to process
Insulation
Detachable Thermal Body Warmer
Protection
SEEFLEX Level 2 CE Protection - Certified CE-Level 2 according to the new norm EN1621-1:2012 the SEEFLEX protector is the latest innovation from REV'IT!'s in-house R&D department. The new norm also tests the impact levels in various temperature ranges. The SEEFLEX protectors easily surpass the new norm without sacrificing wearer comfort

Safety Seams - The stitching in motorcycle garments contributes greatly to the abrasion resistance of the total gear. This is why REV'IT! uses safety seams on garment areas at increased risk of impact. Safety seams have a visible as well as an invisible seam. This construction keeps the material of the outer shell together, even when the visible seam is thorn
Prepared for SEESOFT CE-Level 2 Back Protector Insert - Type RV - The back protector pocket in this REV'IT! garment is tailor-made to accommodate the SEESOFT CE-level 2 back protector insert Type RV - an easy upgrade to maximize safety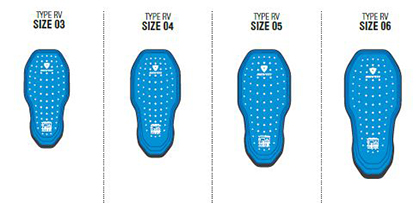 Visibility
Reflective Logo on Neck - Reflective prints ensure excellent visibility from all perspectives, allowing the wearer to be seen from any direction
Waterproofing & Breathability
Detachable Hydratex|3L - A 3-layer construction. The membrane has a layer of protective tricot laminated on each side of the membrane. This results in a waterproof and breathable membrane that is also very durable. This type of membrane also offers maximum flexibility, as it can be removed from the garment: wear the membrane inside the garment when the weather demands it, or take it out when you need maximum ventilation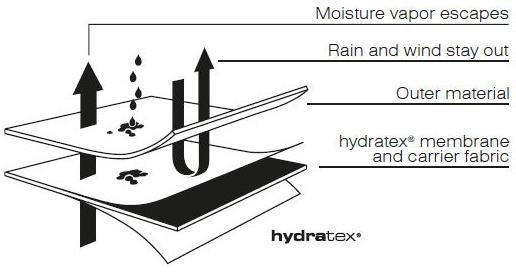 Composition
Outer Shell - 58% Leather, 41% Polyamide, 1% Polyurethane
ERGONOMIC FEATURES
Fit
Adjustability
Adjustment Straps
Adjustment Tabs
Ventilation
Fully Perforated Outer Shell
VCS|Zippers - VCS zippers are all located in strategic positions, where they offer excellent air flow to cool the body. The air flow can be regulated by opening or closing the zipper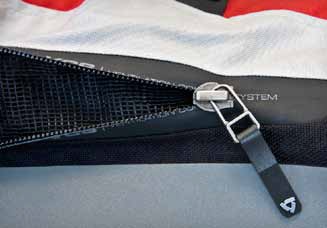 Features
Stretch Lips
Stretch Panels - The stretch panels in this garment aid in flexibility. They contribute to the riders comfort as they provide great freedom of movement
Short and Long Connection Zipper - Thanks to the short and long connection zipper, this jacket is compatible for pairing with any pair of trousers in the REV'IT! line
Pockets
Slit Pockets
Document Pocket
Inner Pocket
Trousers Specifications Include:
PROTECTION FEATURES
Outer Shell
Monaco Performance Cowhide - This top-grain leather not only has had its surfaces sanded to correct imperfections, it has been reinforced to up its performance factor for riding on the track or street. Long-lasting and extremely protective
Dynax Mesh - Consisting of a high-performance polyamide yarns with an open structure that ensures good ventilation while riding. Dynax mesh has a high melting point, tremendous tear- and abrasion-resistance, and provides high-performance protection under hot weather conditions
PWR|Shell 500D Stretch - This material is REV'IT!'s take on Cordura. Consisting of 100 percent high-performance polyamide yarns, PWR|Shell takes the best properties of Cordura - a high melting point, tremendous tear- and abrasion-resistance, excellent durability - and puts the unique REV'IT! design stamp on it. This PWR|Shell fabric comes in a stretch variant. 500D indicates the density of the fabric. The higher the number the better the abrasion- and tear resistance properties are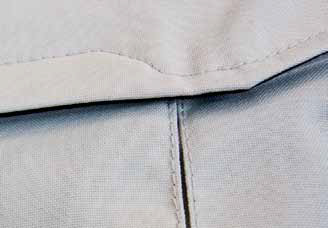 Wax Polyester 600D - Long-lasting 600-denier fabric is a mainstay of REV'IT! apparel. This high-tech polyester features a specific rib weave for rugged durability and a refined finish for optimal performance. The 600D rating delivers excellent tear-resistant properties while the wax coating ensures capable water proofing
Lorica - Lorica is constructed from microfibres that give the material characteristics similar to those of natural leather, including a leather look. This low-maintenance material is not as strong as leather, but softer and lighter, with a consistent thickness that makes it easier to process
Protection
SEEFLEX CE-Level 2 Knee Protectors - Certified CE-Level 2 according to the new norm EN1621-1:2012 the SEEFLEX protector is the latest innovation from REV'IT!'s in-house R&D department. The new norm also tests the impact levels in various temperature ranges. The SEEFLEX protectors easily surpass the new norm without sacrificing wearer comfort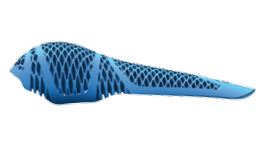 SEESMART CE-Level 1 Type B Hip Protector Insert - Version RV33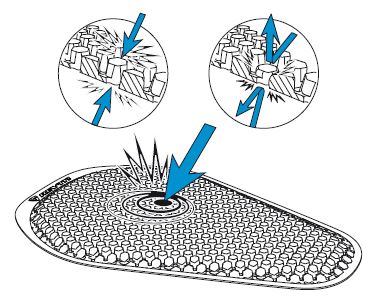 Safety Seams - The stitching in motorcycle garments contributes greatly to the abrasion resistance of the total gear. This is why REV'IT! uses safety seams on garment areas at increased risk of impact. Safety seams have a visible as well as an invisible seam. This construction keeps the material of the outer shell together, even when the visible seam is thorn
Visibility
Waterproofing & Breathability
Detachable Hydratex|3L - A 3-layer construction. The membrane has a layer of protective tricot laminated on each side of the membrane. This results in a waterproof and breathable membrane that is also very durable. This type of membrane also offers maximum flexibility, as it can be removed from the garment; wear the membrane inside the garment when the weather demands it, or take it out when you need maximum ventilation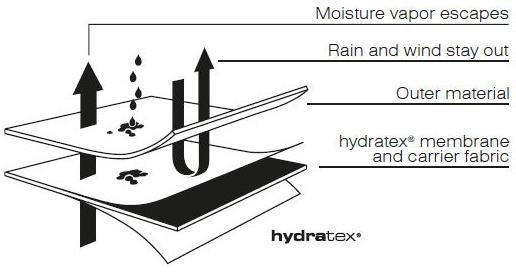 Composition
Outer Shell - 53% Leather, 40% Polyamide, 7% Polyester
ERGONOMIC FEATURES
Fit
Ventilation
Features
Stretch Lips
Stretch Panels - The stretch panels in this garment aid in flexibility. They contribute to the rider's comfort as they provide great freedom of movement
Short and Long Connection Zipper - Thanks to the short and long connection zipper, these trousers are compatible for pairing with any jacket in the REV'IT! line
Adjustable Protector Pockets - Within this type of protection pocket, the protector can be adjusted to several positions, in order to customize the shape for each rider. This results in the best personal fit and riding comfort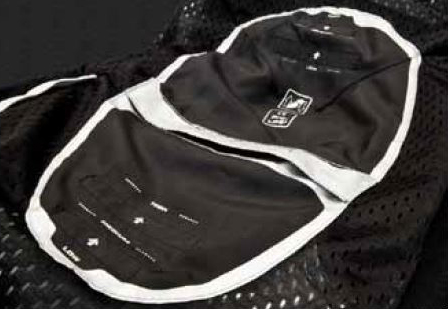 Hook-and-Snap Front Closure - This hook-and-snap construction ensures trousers stay closed. The snap closes the trousers and the hook smoothly interlocks into the channel ensuring that the trousers won't open while riding
Calf Zippers
Pockets
Your package will include the following
Rev It Ignition 3 Leather Motorcycle Jacket
Rev It Ignition 3 Leather Motorcycle Trousers
Rev'It! Men's Clothing Sizing Guide
Please use the conversion tables below to determine the right size for you:
Men's Jackets
Letter Size
XS
S
M
L
XL
XXL
XXXL
(XYL)
XXXXL
(XZL)
5XL
6XL
UK / US Chest
36"
38"
40"
42"
44"
46"
48"
50"
52"
54"
EU?Size
46
48
50
52
54
56
58
60
62
64
Men's Trousers
UK Size
S
S
M
M
L
L/
XL
XL/
XXL
XXL
XXXL
(XYL)
XXXL
(XYL)/
XXXXL
(XZL)
XXXXL
(XZL)/
5XL
5XL/
6XL
6XL
UK / US Waist
26"
28"
30"
32"
34"
36"
38"
40"
42"
44"
46"
48"
50"
EU Size
44
46
48
50
52
54
56
58
60
62
64
66
68
Inseam Short Leg
n/a
n/a
30"
30"
31"
31"
31"
31"
32"
33"
33"
n/a
n/a
Inseam Regular Leg
31"
32"
32"
32"
33"
33"
33"
34"
34"
35"
35"
35"
35"
Inseam Long Leg
n/a
n/a
34"
34"
35"
35"
36"
n/a
n/a
n/a
n/a
n/a
n/a