Please Note: Each exhaust is hand crafted in England by the same technicians who create factory systems for the highest profile race series on the calendar. The teamís meticulous attention to detail and superior engineering skills put Scorpion at the very top in terms of construction quality and reliability. Because each customer's exhaust is crafted by automotive engineers and every component that goes out through the doors is checked by quality control technicians, there may occasionally be some delay to the estimated despatch time. But donít worry, if there is any unexpected delay we will inform you straight away.
The Scorpion Euro 4 Motorcycle Catalyst - Kawasaki Z900RS 2018 - 2019 is part of the latest Scorpion Exhausts collection.
Developed for riders looking to improve the Z900RS's overall performance, two new innovative header kits have been developed from high grade type 304 stainless steel. The first option is a fully interchangeable header kit which can be installed to OEM or Scorpion silencers. It features a catalyst chamber where riders can install the optional EC approved catalyst or run it as a full de-cat option. When installed with the Scorpion catalyst the kit is fully EC approved for usage across many overseas markets. The second option available is a fully de-catted race variant which is aimed at riders who look purely for performance and don't require an optional cat.
Both options have been extensively tested throughout the strict development program making the header kits incredibly durable. When installed, both header options help improve the bikes performance with better flow rates. Power is increased by over 10bhp and can be further refined with a remap, although the bike runs perfectly well without. Constructed from premium materials, the header kit is also much lighter than the bulky OEM equivalent and aids the bikes smooth manoeuvrable chassis.
Key Features / Points:
Improved Performance
Superior Engineering
Lifetime Warranty
Fitting Instructions Included
British Manufactured
View all Scorpion Kawasaki Motorbike Exhausts.. View all Scorpion Motorcycle Exhausts..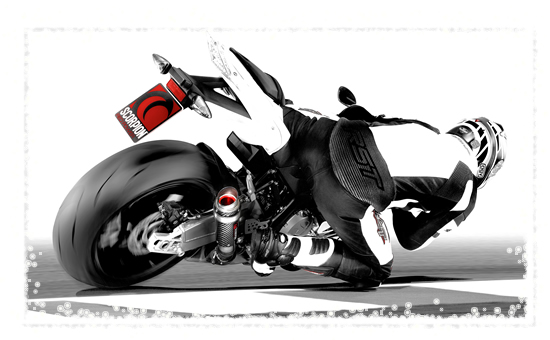 The Scorpion Red Power Motorbike Exhausts are packed with features...
Specifications include:
EC Approved - Yes
Finish - Stainless steel
Warranty - All Scorpion exhausts come with a lifetime warranty
British Manufactured - All Scorpion exhausts are hand crafted by Scorpion automotive engineers in Derbyshire, UK
Crash Damage/Impact Guarantee - We offer a 50% discount on any crashed damaged product, you must be the original purchaser and your claim must be on a like for like basis, one claim per person. Please note this crash damage guarantee does not apply to Off Road or 2-Stroke Scooter products
Fuelling - All Scorpion products are Dyno developed which means that no fuelling modifications are necessary when fitting our products
Fittings/Instructions - All Scorpion products are supplied with everything needed to fit and ride, along with parts drawings and picture instructions where necessary
Cleaning/Caring - Wash with warm soapy water, allow to dry/wipe with a soft clean cloth. Never use abrasive or solvent based products
Your package will include the following:
SCC106 - Scorpion Euro 4 Motorcycle Catalyst - Kawasaki Z900RS 2018 - 2019, consisting of:
Euro 4 Bike Catalyst
Fitting Kit
Fitting Instructions