24/03/2020 UPDATE: Scorpion Exhausts have temporarily halted production and have closed in line with government advice until further notice. No exhausts will be shipped out or manufactured during this time. Any orders placed will start to be manufactured once they re-open. Estimated dispatch times should not be relied upon as they may be pushed back further.
The Scorpion Serket Taper Carbon Fibre Slip-On Exhaust - Kawasaki Z1000 2017 - 2019 is part of the latest Scorpion collection.
Scorpion has released a new range of performance slip-on exhaust systems for the Kawasaki Z1000 Euro 4 model which adds extra desirability to the motorcycle.
Scorpion's expert R&D team have developed the highly demanded Serket Taper silencers. All Scorpion products are manufactured by hand from the finest materials ensuring longevity and maximum quality. Riders can customise their choice of silencer by selecting from a range of visually pleasing finishes which include: brushed stainless steel, satin titanium and carbon fibre.
The innovative twin silencer set-up is an easy to install kit with no remapping required, just fit and ride. Scorpion's in-house development team dyno develop all products to ensure they are compatible with standard engine settings.
The Z1000 already boasts striking looks and impressive power, however with the addition of a Scorpion exhaust you get much more! Riders will receive better power to weight ratio and a much deeper soundtrack all backed up with modern aesthetics.
SERKET
The 'SERKET' range remains true to Scorpion's core values of Performance and Precision. Dyno development and rigorous testing ensures optimum performance improvement within the O.E. manufacturers' fuelling tolerances.
| | O.E.M. | Scorpion | Comparison |
| --- | --- | --- | --- |
| Power | 115.31 hp | 119.27 hp | +3.96 hp |
| Weight | 7.1 kg | 3.5 kg | -3.6 kg |
Key Features / Points:
Improved Performance
Superior Engineering
Lifetime Warranty
Fitting Instructions Included
British Manufactured
View all Scorpion Kawasaki Motorcycle Exhausts. View all Scorpion Motorcycle Exhausts.
PLEASE NOTE: OEM Gaskets are required when fitting Scorpion connecting pipes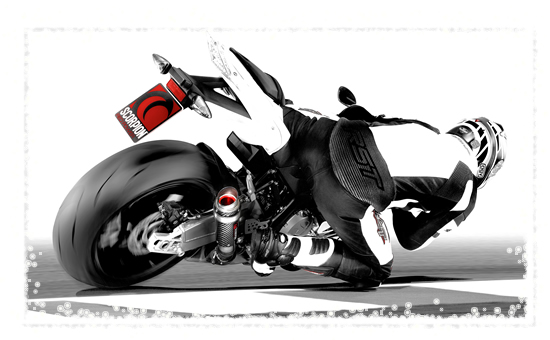 The Scorpion Red Power Motorbike Exhausts are packed with features...
Specifications Include:
EC Approved - Yes
Finish - Carbon fibre sleeve
Warranty - All Scorpion exhausts come with a lifetime warranty
British Manufactured - All Scorpion exhausts are hand crafted by Scorpion automotive engineers in Derbyshire, UK
Crash Damage/Impact Guarantee - We offer a 50% discount on any crashed damaged product, you must be the original purchaser and your claim must be on a like for like basis, one claim per person. Please note this crash damage guarantee does not apply to Off Road or 2-Stroke Scooter products
Fuelling - All Scorpion products are Dyno developed which means that no fuelling modifications are necessary when fitting our products
Fittings/Instructions - All Scorpion products are supplied with everything needed to fit and ride, along with parts drawings and picture instructions where necessary
Cleaning/Caring - Wash with warm soapy water, allow to dry/wipe with a soft clean cloth. Never use abrasive or solvent based products
PLEASE NOTE: OEM Gaskets are required when fitting Scorpion connecting pipes
Your package will include the following:
RKA131CEO - Scorpion Serket Taper Carbon Fibre Slip-On Exhaust (Pair) - Kawasaki Z1000 2017 - 2019, consisting of:
L/H Serket Taper Silencer (Carbon Fibre Sleeve)
R/H Serket Taper Silencer (Carbon Fibre Sleeve)
L/H Connecting Pipe
R/H Connecting Pipe
Fitting Kit
Fitting Instructions