The Rev It Defender 3 GTX Motorcycle Jacket & Trousers Red Blue Black Kit is part of the latest REV'IT! collection.
Tour the world with the Defender 3 GTX jacket. It comes equipped with a detachable and separately wearable waterproof liner with a 3L GORE-TEX membrane. A detachable thermal liner keeps riders warm in colder temperatures. When it's warm, open the VCS|Ventilation panels on the front, and the multiple zippers on the arm and back, as well as a main front zipper which can be zipped open to reveal a mesh ventilation panel that directs a flow of air towards the body. With all the ventilation panels and zippers open, a lot of air will flow through the entire jacket. The Defender 3 GTX jacket also comes prepared for the SEESOFT or SEESOFT Air CE-level 2 back protector and Rev'It!'s SEESOFT CE-level 1 chest protectors. If you want to upgrade even further, you can connect Rev'It!'s Segur neck brace to the connection points on the jacket. Multiple pockets allow riders to keep personal items close by.
The Defender 3 GTX are a very versatile pair of rugged pants that is prepared to take on any weather on the road. To keep riders comfortable in cold and wet, they are equipped with a removable 3-layer GORE-TEX waterproof liner with a removable thermal liner for insulation in colder temperatures. The outer shell is equipped with stretch inserts above the knee and under the waist to increase freedom of movement during active riding on or off the road. When the temperature starts to rise while riding, easily open the VCS|Ventilation panels on the upper legs and secure them using the magnetic Fidlock closure. By opening the exhaust vent on the rear of the pocket, riders will create a steady flow of air through the pants keeping upper legs cool and comfortable. Under the rugged outer shell constructed of ripstop material, Rev'It! installed SEESMART CE-level 1 hip protectors and SEEFLEX CE-level 2 protectors that come in height adjustable knee protector pockets. To increase the abrasion resistance on the high impact areas of the outer shell, a protective multi-layer print to the knee area has been added.
Key Features / Points:
Abrasion Resistant Outer Shell
GORE-TEX Waterproofing
CE-Rated Protection at Shoulders, Elbows, Hips & Knees
Detachable Thermal Liner
Ventilation Panels & Zippers
View all Rev It Motorcycle Kits. View all Motorcycle Bundles.
The Rev'It! Defender 3 Gore-Tex Touring Bike Jacket and Trousers Red Blue Black Kit is packed with features...
Jacket Specifications Include:
PROTECTION FEATURES
Outer Shell
3L GORE-TEX PRO Nnylon 400D Fabric - GORE-TEX shells are made for riding in extreme conditions. The fabric is made of rugged 400 denier high-tenacity nylon that delivers superior abrasion and tear resistance. A high-performance GORE-TEX membrane is bonded to a tough outer material and a specially developed, robust inner lining makes it a 3-layer. The benefits of a 3 layer are less water pick up of the outer layer which results in breathable comfort for all weather conditions
PWR|Kevlar Stretch - This PWR|shell stretch material has aramide and nylon fibres for extra strength
3L GORE-TEX Pro Armacor Fabric - The 3L GORE-TEX Pro Armacor fabric technology utilizes a blend of high-tech fibers that offer excellent tear and abrasion resistance, while still being light in weight and allowing mobility and flexibility
Protective Print
Lining
Protection
SEEFLEX CE-Level 2 Protection - Shoulders and elbows

Prepared for SEESOFT CE-Level 2 Back Protector Insert - Type RV - The back protector pocket in this REV'IT! garment is tailor-made to accommodate the SEESOFT CE-level 2 back protector insert Type RV - an easy upgrade to maximize safety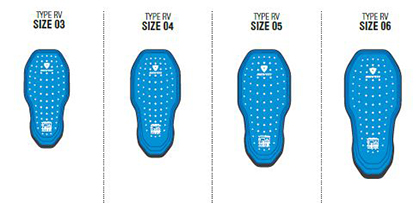 Prepared for Divided Chest Protector SEESOFT CE-Level 1 - The protector pocket in this REV'IT! garment is tailor-made to accommodate the Divided Chest Protector SEESOFT CE-level 1 - an easy upgrade to maximize safety
Visibility
Laminated Reflection - Reflection panels ensure excellent visibility at all angles, allowing the wearer to be seen from all directions. To offer a more sophisticated look, the reflection panels are welded to the fabric. This welding process also eliminates stitching seams, making the garments safer
Waterproofing & Breathability
Composition
Outer Shell - 97% Polyamide, 2% Aramide, 1% Kevlar
ERGONOMIC FEATURES
Adjustability
Adjustable Elbow Protection - The adjustable elbow protection pockets allow you to tailor the CE-rated elbow protection to three different heights to perfectly fit your body and for optimal comfort while riding
Adjustment Strap
Double Adjustment Strap
Adjustment Tab
Adjustment Zippers
Flexisnap - The REV'IT! Flexisnap makes it possible to adjust the collar circumference easily and personalize its fit to each rider. A jacket is often worn in more then one season, and the Flexisnap makes it possible to adjust the collar within seconds. During winter a wider collar circumference accommodates combining the jacket with a balaclava or wind collar, while during summer, a wider circumference lets an all-important cooling wind into the collar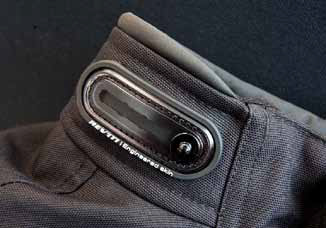 Ventilation
Ventilation Zippers - VCS zippers are all located in strategic positions, where they offer excellent air flow to cool the body. The air flow can be regulated by opening or closing the zipper
VCS|Aquadefence - When opened the aquadefence system allows direct ventilation to the body. When the zipper or panel is closed, it presses onto the incorporated rain gutter, the jacket is then 100% wind- and waterproof. When the panel or zipper is closed the rain gutter will stop the water from entering via the ventilation holes, thereby keeping you dry and comfortable. (EU patent EP 2574249, US patent US 13/630.520)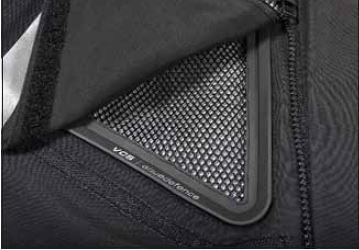 Features
Adjustable Protector Pockets - Within this type of protection pocket, the protector can be adjusted to several positions, in order to customize the shape for each rider. This results in the best personal fit and riding comfort
Detachable Kidney Belt - The kidney belt provides stability and protection to the lower back area. This garment comes standard equipped with a detachable kidney belt which can be easily attached to the jacket with a strong hook and loop connection
Detachable Storm Collar - The detachable storm collar gives your neck additional protection than the standard collar thanks to its height. It keeps wind and water out and your neck protected. The 3-layer construction is robust, highly breathable and can easily be taken off and put back on via a connection zipper. The hook-and-loop closure around the neck allows for ideal fit adjustability
Short and Long Connection Zipper - Thanks to the short and long connection zipper, this jacket is compatible for pairing with any pair of trousers in the REV'IT! line
Prepared for Vest Connector NEON - The Vest connector NEON allows you to the upgrade your jacket with a vest that quickly and easily attaches. The highly visible vest offers enhanced safety
Removable Stretch Cuffs
Soft Edge at Collar - For extra comfort, the inside of the collar is covered with a soft fabric
Stretch
Two-Way Collar Snap Closure System - The two-way collar snap closure system allows you to fold back and snap closed the front side of the collar, allowing airflow to cool the neck without it flapping in the wind. Fold it back over to keep wind out
VCS|Panel with FidLock Magnetic Fastener - Removable panels for optimum ventilation. Ventilation is nice on warmer days, but not as desirable in cold weather. The panels can be kept open due to the FidLock magnetic Fastener. The Fidlock magnetic fastener not only uses the attraction but also the repulsion of magnets. This leads to a robust closure with high locking strength that can still be easily opened with one hand while riding
3D Mesh Protector Pockets
Thumb Loop - The thumb loop found on this garment makes it easy to keep your top in place when pairing it with our jackets. Because of the thumb loop, it also properly stays in place also when putting gloves on
Safety Stitching
Pockets
Hand Warmer Pockets
Napoleon Pocket
Secret Pockets
Slleve Pocket - The sleeve features a small pocket to hold a card or paper. The pocket is easy accessible
Inner Pockets
Waterproof Stash Pockets
Trousers Specifications Include:
PROTECTION FEATURES
Outer Shell
PWR|Shell 750D - Consisting of 100% high-performance polyamide yarns, PWR|shell 750D takes the best properties of a nylon with a high melting point, tremendous tear and abrasion-resistance, and excellent durability and then puts the unique REV'IT! design stamp on it. It provides high-performance protection for every rider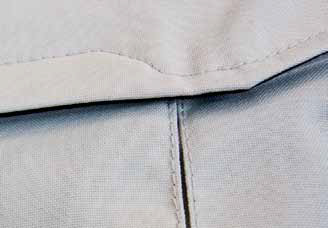 PWR|Ripstop Stretch - The ripstop and stretchable structure of this material allows for excellent movement and comfort. It also has water-repllant characteristics and is highly breathable
PWR|Ripstop 10D - The PWR|ripstop structure is made of thin yarn and is purpose-built to pack into a back pocket thanks to its lightweight nature. Furthermore, it has water repellant characteristics to keep you comfortable
Sure Grip - Cowhide has been used in this garment for optimal fit and protection
Protective Print
Insulation
Lining
Protection
SEEFLEX CE-Level 2 Knee Protectors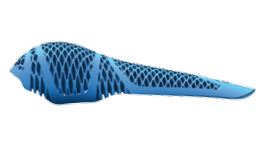 SEESMART CE-Level 1 Hip Protector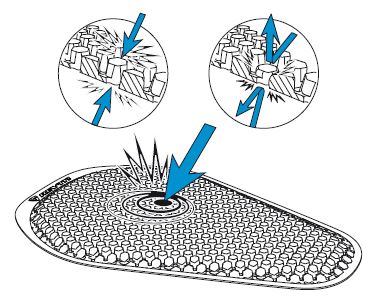 Visibility
Laminated Reflection - Reflection panels ensure excellent visibility at all angles, allowing the wearer to be seen from all directions. To offer a more sophisticated look, the reflection panels are welded to the fabric. This welding process also eliminates stitching seams, making the garments safer
Waterproofing & Breathability
Detachable GORE-TEX Liner with Micro Grid Backer Technology - The GORE-TEX liner with Micro Grid Backer technology is designed to provide breathable comfort and durable waterproof and windproof protection. This revolutionary technology improves internal abrasion and snag resistance, enhances garment breathability, and decreases garment weight
Composition
Outer Shell - 100% Polyamide
ERGONOMIC FEATURES
Adjustability
Adjustable Knee Protection - The adjustable knee protection pockets allow you to tailor the CE-rated knee protection to three different heights to perfectly fit your body and for optimal comfort while riding
Adjustment Straps
Ventilation
Ventilation Panels - The ventilation panels on this garment allow for optimal airflow to keep the body cool while riding
Ventilation Zippers - The VCS zippers are all located in strategic positions, where they offer excellent air flow to cool the body. The air flow can be regulated by opening or closing the zipper
Features
B-Lock Button Closure
Calf Zippers
Grip Panel at Seat - The grip panel at the seat ensures you stay in control in all weather conditions and won't slide in your seat at any time. A key feature for any rider, pillion passengers will also appreciate this extra level of performance
Short and Long Connection Zipper - Thanks to the short and long connection zipper, these trousers re compatible for pairing with any jacket in the REV'IT! line
Stretch
VCS|Panel with FidLock Magnetic Fastener - Removable panels for optimum ventilation. Ventilation is nice on warmer days, but not as desirable in cold weather. The panels can be kept open due to the FidLock magnetic Fastener. The Fidlock magnetic fastener not only uses the attraction but also the repulsion of magnets. This leads to a robust closure with high locking strength that can still be easily opened with one hand while riding
Pockets
Slit Pockets
Waterproof Stash Pockets
Your package will include the following:
Rev It Defender 3 GTX Motorcycle Jacket (Red Blue)
Rev It Defender 3 GTX Motorcycle Trousers (Black Black)
Rev'It! Men's Clothing Sizing Guide
Please use the conversion tables below to determine the right size for you:
Men's Jackets
Letter Size
XS
S
M
L
XL
XXL
XXXL
(XYL)
XXXXL
(XZL)
5XL
6XL
UK / US Chest
36"
38"
40"
42"
44"
46"
48"
50"
52"
54"
EU?Size
46
48
50
52
54
56
58
60
62
64
Men's Trousers
UK Size
S
S
M
M
L
L/
XL
XL/
XXL
XXL
XXXL
(XYL)
XXXL
(XYL)/
XXXXL
(XZL)
XXXXL
(XZL)/
5XL
5XL/
6XL
6XL
UK / US Waist
26"
28"
30"
32"
34"
36"
38"
40"
42"
44"
46"
48"
50"
EU Size
44
46
48
50
52
54
56
58
60
62
64
66
68
Inseam Short Leg
n/a
n/a
30"
30"
31"
31"
31"
31"
32"
33"
33"
n/a
n/a
Inseam Regular Leg
31"
32"
32"
32"
33"
33"
33"
34"
34"
35"
35"
35"
35"
Inseam Long Leg
n/a
n/a
34"
34"
35"
35"
36"
n/a
n/a
n/a
n/a
n/a
n/a