The Rev It Pioneer GTX Motorcycle Boots are part of the latest REV'IT! collection.
Mid-cut, waterproof, easy to fit, all-season boots ready for any adventure on and off the bike. The Pioneer GTX motorcyle boots have been specifically developed for adventure riding while offering the comfort of a trekking boot at the same time. REV'IT! have improved the fit patterns to optimize the use of the GORE-TEX membrane. Because the boots are constructed with the premium GTX waterproofing laminate they are fully breathable and guarantee dry feet during bad weather. Furthermore, the unibody design approach allowed REV'IT! to create the most comfortable fit and minimal seams in flex areas. The combined expertise of the Italian company, Vibram, and REV'IT!'s in-house developers led to the birth of the Vibram Apex sole. This sole offers maximum grip, stability and control while riding and walking. To keep these motorcycle boots as lightweight as possible, REV'IT! fitted the fast and convenient BOA fit system which creates a perfect fit with the simple turn of a dial. The protective reinforcements at the heel, toes, and ankles combined with abrasion-resistant outer materials allow this boot to provide a lot of safety without sacrificing any comfort. With the Pioneer GTX motorcycle boots, you are prepared to take on any adventure in the city or on the open road, all while keeping your feet fully protected from the elements or impacts.
Key Features / Points:
Suede Leather Upper
GORE-TEX Waterproofing
Ankle, Heel & Toe Reinforcements
Boa Closure System
Durable Vibram Apex Sole
View all Rev It Motorcycle Boots. View all Adventure Motorcycle Boots.
The Rev'It! Pioneer GORE-TEX Motorbike Boots are packed with features...
PROTECTION FEATURES
Outer Shell
Suede Leather with WR Finish
Omega Cow Leather
Cordura 500D
Protection
Injected Ankle Cup
SEESOFT Protection at Tongue - The SEESOFT protectors reduces the energy transmitted to your leg by the impact of rocks and other road debris that may strike you while riding
Thermoformed Heel Cup - The heel of the boot is reinforced for added safety. The rider won't notice it while wearing as the hard plastic has been heated to mold it into the perfect shape. The reinforced heel cup also contributes to a better posture of the foot
Visibility
Waterproofing & Breathability
GORE-TEX Membrane - GORE-TEX contains over 1.4 billion microscopic pores per square centimeter. These pores are 20,000 times smaller than a water droplet, but 700 times larger than a water vapour molecule. This makes the GORE-TEX membrane completely waterproof from the outside, while allowing perspiration to escape from the inside. An oleophobic, or oil-hating, substance is integrated into the membrane, preventing the penetration of such compounds as body oils and insect repellent, which could otherwise affect the membrane
Composition
Uppers - 80% Leather, 10% Polyamide, 10% Rubber
Soles - 100% Rubber
ERGONOMIC FEATURES
Adjustability
Boa Closure System - The unique Boa closure system makes for a perfect fit, an extremely fast closure and a very light weight boot. Enter the shoe, push the knob to engage, turn it for the perfect fit, and pull up on the knob for a quick release. Once locked in place the Boa reels and laces stay that way. Made from aircraft-grade stainless steel, Boa laces are stronger per gram than tank armour
Features
Gusseted Tongue - On the inside the tongue has been stitched to the sides to keep out wind, water and dirt
Rubber Gear Shift Pad - In order to protect your boot from damage an extra padding has been placed over the foot. When you shift gears your boot won't be damaged
OrthoLite Insole X40 Foam - The OrthoLite - In their lineup of shoes and boots, REV'IT! use the OrthoLite X40 insole, specifically for its high-rebound and elastic qualities, long-term cushioning and comfort, and lightweight properties
PP Insole with Integrated Shank - To avoid torsion, the sole features a layer of polypropylene, while a reinforced polypropylene rib from the heel to the shank adds extra support for standing on the foot pegs. To ensure walking remains comfortable, the front end of the sole is equipped with grooves for flexibility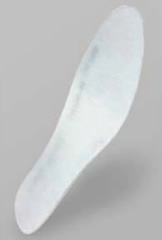 Vibram Apex Sole - The combined expertise of the Italian company Vibram and REV'IT!'s in-house developers led to the birth of the revolutionary Vibram Apex sole. This sole has been specifically developed for adventure motorcycling but offers the comfort of a trekking boot. Its profile features one distinct area for traction, one for braking and one for stability. The surface of the sole is a bit larger providing more comfort while walking. The durable material and construction ensure this sole will last
Your package will include the following:
Rev It Pioneer GTX Motorcycle Boots
Boot Sizing Guide
Please use the conversion table below to determine the right size for you:
| EU Size | 36 | 37 | 38 | 39 | 40 | 41 | 42 | 43 | 44 | 45 | 46 | 47 | 48 | 49 |
| --- | --- | --- | --- | --- | --- | --- | --- | --- | --- | --- | --- | --- | --- | --- |
| UK Size | 3.5 | 4 | 5 | 6 | 6.5 | 7.5 | 8 | 9 | 9.5 | 10.5 | 11.5 | 12.5 | 13 | 14 |
| US Size | 4.5 | 5 | 6 | 6.5 | 7 | 8 | 9 | 10 | 10.5 | 11 | 12 | 13 | 14 | 15 |