The Rev It Pulse H2O Motorcycle Boots are part of the latest REV'IT! collection.
Sportive and comfortable waterproof boots suitable for adventures on the asphalt in all climates. REV'IT! developed the Pulse H2O motorcycle boots for the more sport-orientated asphalt rider; a rider who likes to combine their footwear with, for example, textile trousers. Taking hints from running shoes (laminated reinforcements), REV'IT! merged the Pulse H2O with motorcycle functionality resulting in a technical and unibody upper, made from high-density polyester to promote lightweight and breathability of the upper. Because these are equipped with REV'IT!'s breathable Hydratex waterproof membrane, you will be sure to have dry and fresh feet when you arrive at your destination, despite what the weather is doing. Weather aside, REV'IT! added protective heel and ankle cups combined with a protective toe cap to protect your feet from impact. To add even more on top of the already noteworthy features, REV'IT! included their durable, in-house developed rubber sole that provides maximum grip on the pegs and the pavement. Inside the boots you'll find OrthoLite insoles ensuring all-day comfort on and off the bike. Start planning your next journey on the road because the Pulse H2O motorcycle boots can take you anywhere you want to go without worrying about the weather.
Key Features / Points:
Polyester Ripstop & Microfiber Upper
Waterproof & Breathable Hydratex Membrane
Ankle, Heel & Toe Reinforcements
3D Mesh Lining
Durable Rubber Sole
View all Rev It Motorcycle Boots. View all Touring Motorcycle Boots.
The Rev'It! Pulse H2O Touring Motorbike Boots are packed with features...
PROTECTION FEATURES
Outer Shell
Polyester Ripstop - Polyester yarns woven into a ripstop. Thick reinforcement threads are interwoven at regular intervals into the fabric in a crosshatch pattern known as ripstop
Microfiber - Microfiber is a yarn with a tiny diameter, about 1/5 of that of a human hair. It offers pliable and moisture wicking properties
Lining
Protection
Injected Ankle Cup
Reinforcements at Ankle, Heel and Toe
Visibility
Waterproofing & Breathability
Hydratex|Z-Liner - A waterproof layer is laminated onto a carrier to construct the REV'IT! Hydratex|Z-liner membrane. The carrier, in turn, protects the membrane against wear-and-tear damage, and the seams of the membrane are taped to ensure waterproofing. The Z-liner is constructed between the lining and the outer shell. The REV'IT! Hydratex|Z-liner membrane is used in garments that demand a high level of all-weather protection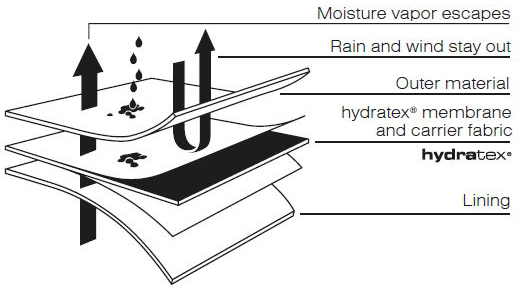 Composition
Uppers - 68% Polyurethane 32% Polyester
ERGONOMIC FEATURES
Features
OrthoLite Insole X40 Foam - The OrthoLite - In their lineup of shoes and boots, REV'IT! use the OrthoLite X40 insole, specifically for its high-rebound and elastic qualities, long-term cushioning and comfort, and lightweight properties
Stretch Panels - The stretch panels contribute to the rider's comfort as they provide great freedom of movement
Gear Shift Pad - In order to protect your boot from damage an extra padding has been placed over the foot. When you shift gears your boot won't be damaged
PP Insole with Integrated Shank - To avoid torsion, the sole features a layer of polypropylene, while a reinforced polypropylene rib from the heel to the shank adds extra support for standing on the foot pegs. To ensure walking remains comfortable, the front end of the sole is equipped with grooves for flexibility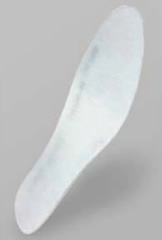 Gusseted Zipper with Protection Edge - A leather gusset behind the zipper has been installed for rain, wind and dirt proofing. A protective edge is stitched right behind the zipper to avoid the zipper from grabbing the gusset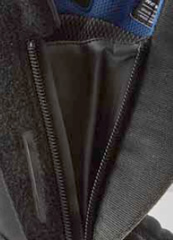 Your package will include the following:
Rev It Pulse H2O Motorcycle Boots
Boot Sizing Guide
Please use the conversion table below to determine the right size for you:
| EU Size | 36 | 37 | 38 | 39 | 40 | 41 | 42 | 43 | 44 | 45 | 46 | 47 | 48 | 49 |
| --- | --- | --- | --- | --- | --- | --- | --- | --- | --- | --- | --- | --- | --- | --- |
| UK Size | 3.5 | 4 | 5 | 6 | 6.5 | 7.5 | 8 | 9 | 9.5 | 10.5 | 11.5 | 12.5 | 13 | 14 |
| US Size | 4.5 | 5 | 6 | 6.5 | 7 | 8 | 9 | 10 | 10.5 | 11 | 12 | 13 | 14 | 15 |