The Rev It Cayman Leather Motorcycle Shoes are part of the latest REV'IT! collection.
A blend of fashion, streetwear, and the outdoors in a unique footwear silhouette. REV'IT! are raising the footwear bar with the Cayman motorcycle shoes. They looked to street style fashion when they were creating these motorcycle-ready high-tops. The Cayman shoes have a clean and minimalist execution that is meant to echo their technical features. You'll notice they're devoid of shoelace holes, that's because REV'IT! have used a quick lace closure system here; similar to what you'll find on trail running footwear. And to make sure the technical design remains unadulterated when you're laced up, there's an elastic pocked on the top of the tongue to tuck the excess lace away. That means nothing gets in your way when riding. Comfort comes in the form of a sole made of recycled rubber which is then complemented by the OrthoLite X40 insole for all-day coziness. Furthermore, there is a large black reflective panel on the heel and a subtle strip on the toe for increased visibility in low-light conditions. Perforations along the shoes' upper allow for a steady flow of fresh air. With rider protection in mind, the ankles are fortified with inner and outer impact disks. Additional reinforcements are found at the heels, and toes. The Cayman motorcycle shoes are offered with a black Nubuck leather upper and are meant for those who look for stand-out details and a material mix which fuses sportswear with a utility, street style inspired character.
Key Features / Points:
Nubuck Leather & Nylon Ripstop Upper
Ankle, Heel & Toe Reinforcements
3D Mesh Lining
Ventilation Holes
Gusseted Tongue Construction
View all Rev It Motorcycle Boots. View all Urban Motorcycle Boots.
The Rev'It! Cayman Leather Motorbike Shoes are packed with features...
PROTECTION FEATURES
Outer Shell
Nubuck Leathere - Nubuck is top-grain cattle rawhide leather that has been sanded or buffed on the grain side (outside) to give a velvet-like surface. Nubuck is similar to suede, but with a finer texture which is more durable
PU Coated Fabric
Nylon Ripstop - Nylon Ribstop is a lightweight nylon fabric, woven in a special pattern known as ribstop. During weaving, thick reinforcement threads are interwoven at regular intervals in a crosshatch pattern in the fabric. This greatly increases the fabric's resistance to tearing and ripping, making ribstop nylon extremely durable
Lining
Protection
Injected Ankle Cup
Reinforcements at Ankle, Heel and Toe
Composition
Uppers - 53% Leather, 31% Polyurethane, 16% Polyester
ERGONOMIC FEATURES
Ventilation
Ventilation Holes - These gloves have ventilation holes in strategic locations, allowing air to flow to the hands for ideal breathability
Perforation on Tongue - These shoes have perforation on the tongue, providing ventilation and breathability
Features
Gusseted Tongue Construction - The gusseted tongue construction is used to keep the tongue in place and keep debris, light water spray, and dirt out of the shoes
Gear Shift Pad
OrthoLite Insole X40 Foam - The OrthoLite - In their lineup of shoes and boots, REV'IT! use the OrthoLite X40 insole, specifically for its high-rebound and elastic qualities, long-term cushioning and comfort, and lightweight properties
Padded Tongue
PP Insole with Integrated Shank - To avoid torsion, the sole features a layer of polypropylene, while a reinforced polypropylene rib from the heel to the shank adds extra support for standing on the foot pegs. To ensure walking remains comfortable, the front end of the sole is equipped with grooves for flexibility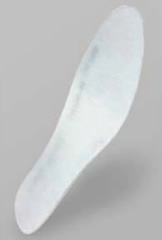 Your package will include the following:
Rev It Cayman Leather Motorcycle Shoes
Boot Sizing Guide
Please use the conversion table below to determine the right size for you:
| EU Size | 36 | 37 | 38 | 39 | 40 | 41 | 42 | 43 | 44 | 45 | 46 | 47 | 48 | 49 |
| --- | --- | --- | --- | --- | --- | --- | --- | --- | --- | --- | --- | --- | --- | --- |
| UK Size | 3.5 | 4 | 5 | 6 | 6.5 | 7.5 | 8 | 9 | 9.5 | 10.5 | 11.5 | 12.5 | 13 | 14 |
| US Size | 4.5 | 5 | 6 | 6.5 | 7 | 8 | 9 | 10 | 10.5 | 11 | 12 | 13 | 14 | 15 |