Please Note: Each exhaust is hand crafted in England by the same technicians who create factory systems for the highest profile race series on the calendar. The teamís meticulous attention to detail and superior engineering skills put Scorpion at the very top in terms of construction quality and reliability. Because each customer's exhaust is crafted by automotive engineers and every component that goes out through the doors is checked by quality control technicians, there may occasionally be some delay to the estimated despatch time. But donít worry, if there is any unexpected delay we will inform you straight away.
The Scorpion Serket Taper Full System Titanium Exhaust - Keeway RKF-125 (Euro 5) 2021 - 2022 is part of the latest Scorpion collection.
Scorpion have released a new full system for the Yamaha MT-125 (Euro 5).
The new full system is constructed from premium T304 stainless steel pipework and comes with a full fitting kit for a straightforward installation. Riders can select from three Serket Taper finishes, Carbon Fibre, Brushed Stainless Steel or Titanium. The installation of the new system requires no changes to the bike's standard settings and doesn't require a remap. You simply fit and ride! Riders will instantly benefit from a sharper throttle response and an increase in bhp, improving the bike's rideability.
The product offers the bike a generous weight saving to further improve performance. Riders will be able to enjoy a much deeper sportier tone with an improved acoustic range being delivered.
This product removes the OE catalyst making the new system for closed circuit use only.
SERKET
The state-of-the-art Serket silencer collection was only recently developed.
The new range fuses ultra modern design concepts with aerospace grade materials, incorporating a brand new polymer composite outlet and featuring a new profile, in keeping with the modern angular lines of current bike design.
The 'SERKET' range remains true to Scorpion's core values of Performance and Precision. Dyno development and rigorous testing ensures optimum performance improvement within the O.E. manufacturers' fuelling tolerances.
| | O.E.M. | Scorpion | Comparison |
| --- | --- | --- | --- |
| Power | 9.4 hp | 11.3 hp | +1.9 hp |
| Weight | 5.30 kg | 2.80 kg | -2.50 kg |
Key Features / Points:
Improved Performance
Superior Engineering
Lifetime Warranty
Fitting Instructions Included
British Manufactured
View all Scorpion Keeway Motorcycle Exhausts. View all Scorpion Motorcycle Exhausts.
PLEASE NOTE:
This product removes a factory emissions control device and does not meet current emission laws, making the new system for closed circuit use only
Where not supplied use original fittings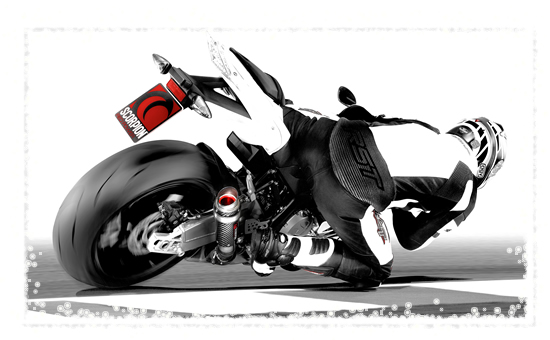 The Scorpion Red Power Motorbike Exhausts are packed with features...
Specifications Include:
Red Power - Built to stir your soul!
Finish - Titanium sleeve
Warranty - All Scorpion exhausts come with a lifetime warranty
British Manufactured - All Scorpion exhausts are hand crafted by Scorpion automotive engineers in Derbyshire, UK
Crash Damage/Impact Guarantee - We offer a 50% discount on any crashed damaged product, you must be the original purchaser and your claim must be on a like for like basis, one claim per person. Please note this crash damage guarantee does not apply to Off Road or 2-Stroke Scooter products
Fuelling - All Scorpion products are Dyno developed which means that no fuelling modifications are necessary when fitting our products
Fittings/Instructions - All Scorpion products are supplied with everything needed to fit and ride, along with parts drawings and picture instructions where necessary
Cleaning/Caring - Wash with warm soapy water, allow to dry/wipe with a soft clean cloth. Never use abrasive or solvent based products
PLEASE NOTE:
This product removes a factory emissions control device and does not meet current emission laws, making the new system for closed circuit use only
Where not supplied use original fittings
Your package will include the following:
RKE51TEO - Scorpion Serket Taper Full System Titanium Exhaust - Keeway RKF-125 (Euro 5) 2021 - 2022, consisting of:
Serket Taper Silencer (Titanium Sleeve)
Header Pipe
Connecting Pipe
Fitting Kit
Fitting Instructions