The Oxford StrikeForce Ground & Wall Anchor (LK409) is part of the latest Oxford collection.
The majority of motorcycles are stolen from people's homes, either from a driveway or from inside a garage or shed. The only way to thwart these thefts is to anchor the motorcycle to an immovable object, which is precisely what the Strikeforce provides. When fitted to a solid floor or wall, this hardened steel anchor provides a Sold Secure GOLD level of protection.
Key Features / Points:
Sold Secure GOLD Certified
Hardened Steel Construction
Saw & Sledgehammer Resistant
Anti-Tamper Fittings
Insurance Company Approved
View all Oxford Motorcycle Security. View all Motorbike Ground and Wall Anchors.
PLEASE NOTE:
The StrikeForce Anchor can be installed into a floor or wall. However, it must be secured into solid concrete. Do not install into tarmac, block paving, hollow bricks, wood etc.
Safety goggles are recommended when installing this product, especially at the drilling stages
The Oxford StrikeForce Motorcycle Ground and Wall Anchor is packed with features...
Specifications Include:
Sold Secure Motorcycle GOLD certified
Secured by Design (SBD) - This product has met the high demands of the Police Preferred Specification and has been accredited Secured by Design (SBD). SBD is a police initiative which seeks to achieve sustainable reductions in property theft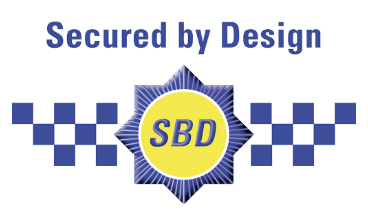 Hardened steel construction provides a secure anchor point for all Oxford chains (except BEAST 22mm)
Saw and sledgehammer resistant
Can be fitted to concrete floors and concrete/brick walls
The strength of the installation is dependant on the quality of the floor/wall material
Insurance company approved
Anti-tamper fittings
All fittings included
Fitting instructions included
PLEASE NOTE:
The StrikeForce Anchor can be installed into a floor or wall. However, it must be secured into solid concrete. Do not install into tarmac, block paving, hollow bricks, wood etc.
Safety goggles are recommended when installing this product, especially at the drilling stages
Your package will include the following:
Oxford StrikeForce Ground & Wall Anchor (LK409)
4 x High Security Expansion Bbolts
4 x Anti-Tamper Ball-Bearings
4 x Steel Plugs to Create Unassailable Anchor
Fitting Instructions