The Black? Optimus Motorbike Helmet Visors are available in an array of fantastic colours as well as clear if you need a replacement for your Black? Optimus Helmet. Get yours from GhostBikes today!!!
GhostBikes now stock a full range of Black? Motorcycle Clothing and Accessories . Please click here to see what's currently available.
Please Note: Tinted Visors are NOT suitable for public road use. The Clear (Pinlock Ready) visor does not come with a Pinlock insert.
The Black? Optimus Tinted Visors are designed as replacements for the standard fit visor on the Bullet Helmet
Specification
Replacement visor
Designed specifically for the Black? Optimus Helmet
Various colours available
Anti scratch coating
PLEASE NOTE - This Visor will only fit the Black? Optimus Helmet with the Visor Base Plate pictured Below and will NOT fit the newer Black? Optimus SV with a Max Vision Visor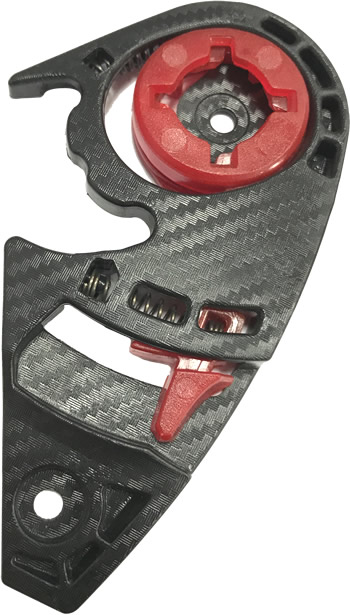 The Black? Optimus Motorcycle Helmet Visors are currently available in the colours shown in the product variation above. If there are no variation options, they will be available in the colours as shown in the pictures above.

Your package will include the following
Brand new, well packaged item
Black? Optimus Visor in your colour