The Nitro Reactor Luxe Racing Motorbike Helmet Visors are available in clear or a range colours that will suit your style.
If this Visor wasn't exactly what you where looking for please click here to view the full selection.
GhostBikes now stock a full range of Nitro Motorcycle Helmets and Clothing Please click here to see what's currently available.
Please Note: The Blue Iridium, Black, Chrome and Iridium Rainbow Tinted Visors are NOT suitable for public road use.
The
Nitro 992 Full Face Helmet Visors
will be suitable for the following helmets
Dynamo Uno
Dynamo
Street
Reactor Luxe
Tattoo Luxe
Artemis Luxe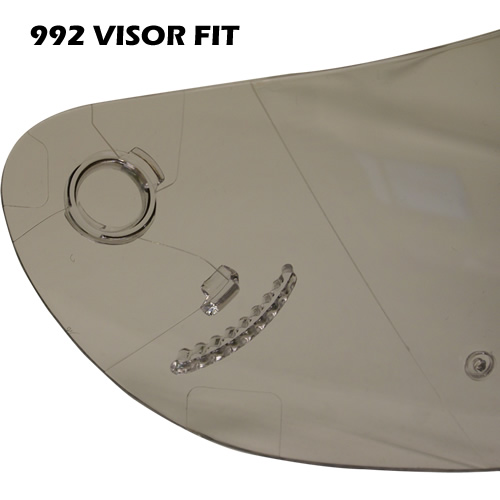 The Nitro Racing Motorcycle Helmet Visors are currently available in the colours shown in the product variation above, if there is no variation option, they will be available in the colours as shown in the pictures above.

Your package will include the following
Brand new, well packaged item
Nitro 992 Visor in your preffered colour