The Agrius Wrath Solid Gloss White Motorcycle Helmet & Visor are part of the latest Agrius collection.
20% OFF MATCHING PINLOCK & VISOR!!
Buy today and get 20% off your choice of Pinlock anti-fog insert and additional visor for this helmet!
The Agrius Wrath Solid Motorcycle Helmet stands out with its stylish and sleek design. One of this full-face helmet's most unique features is its 2-piece neck curtain - a neck baffle on the underside of the helmet creates a barrier that stops incoming air and reduces wind turbulence and noise while riding - you won't find this design anywhere else! A sturdy aerodynamic ABS shell offers protection, while its multi-point ventilation system keeps you cool even when the heat is on. When the sun blinds you, just drop down the convenient internal sun visor to fend off that glare. A micrometric quick-release buckle allows small adjustments for an ideal fit. You'll struggle to find such a well-specified helmet at this price - the Agrius Wrath has it all!
To prevent the visor from fogging up in adverse weather conditions, click here for the Agrius Pinlock 70 Max Vision insert.
Key Features / Points:
Advanced Aerodynamic ABS Shell Construction
Internal Sun Visor
Unique 2-Piece Neck Curtain
Max Vision Pinlock Ready Visor (Insert Sold Separately)
ECE 22.05 Approved
View all Agrius Motorcycle Helmets. View all Full Face Motorcycle Helmets.
PLEASE NOTE:
This helmet comes with a clear visor fitted as standard
Tinted visors are NOT suitable for public road use, they are designed for track use only
All visors come with a 1 year warranty

The Agrius Wrath Gloss White Full Face Motorbike Helmet and Visor Kit is packed with features...
Helmet Specifications Include:
Advanced Aerodynamic ABS Shell Construction - Stylishly designed, the ABS shell of the Wrath Solid helmet helps keep you safe on your journey.
Internal Sun Visor - With an easy to locate slider on the left of the helmet activating it, the drop-down inner sun visor allows you to protect your eyes from the sun without having to wear sunglasses.

Multi-Point Ventilation System - Air intakes on the chin and top of the helmet and the outlet at the rear provide optional airflow through the helmet to reduce fogging of the visor and ensuring you stay cool even on those hot summer days.
Micro-Metric Retention System - The quick-release micrometric buckle allows for small adjustments to be made to the tightness of the strap, keeping your helmet secure without compromising comfort.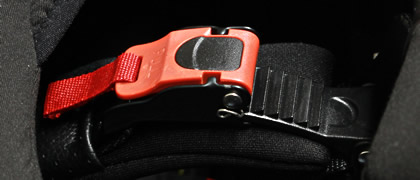 Unique 2-Piece Neck Curtain - With a design unique to the Agrius Wrath helmet, the underside features a neck baffle at the rear to create a snug barrier against incoming air, reducing wind turbulence and noise whilst riding. You won't find this design anywhere else!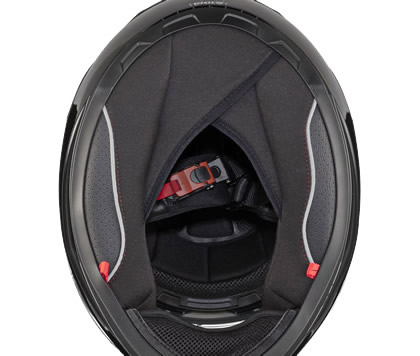 Multi-Positional Visor - The visor can be opened to a half-open position and fully open position, allowing the rider to choose depending on the riding conditions.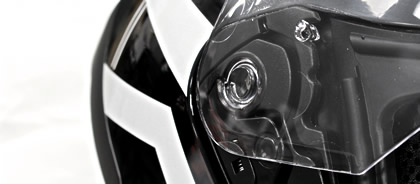 Max Vision Pinlock-Ready Visor - Prepared for a Pinlock 70 Max Vision anti-fog insert meaning that you won't struggle for visibility no matter the elements (insert sold separately).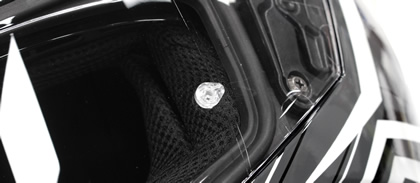 Anti-Scratch Visor - The visor is specially manufactured to resist scratching from light airborne impacts.
Quick Release Visor - Spring loaded to ensure a tight fit against the seals.
'Cracked Open' Visor Position - The visor can be opened slightly to assist with ventilation and defogging of the visor.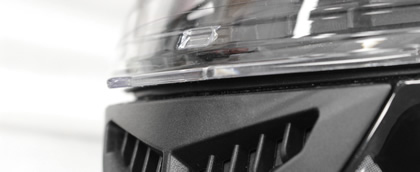 Glasses Easy Fit - The inner padding is specially shaped to provide optimal comfort for riders wearing glasses

Fully Removable Lining - Removable and washable polyester liner and cheekpads allow you to keep your helmet feeling fresh and new.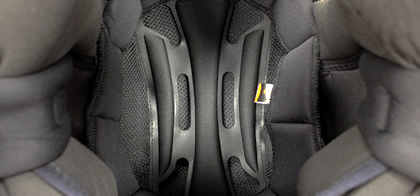 Speaker Recesses - The EPS liner is shaped to leave space for some aftermarket Bluetooth headset speakers to be installed behind the cheekpads.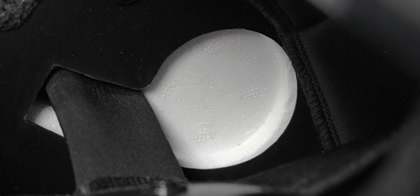 Rear Spoiler - For maximum aerodynamic stability, increases your head stability giving you the best ride, every ride.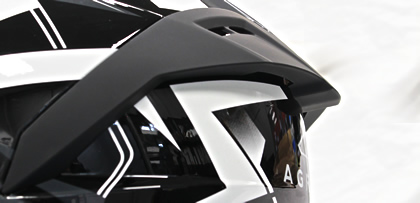 Removable Chin Curtain - Reduces wind turbulence and noise whilst riding.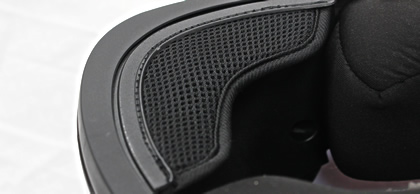 Removable Breath Deflector - Helps prevent misting up of the visor.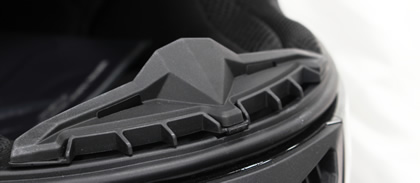 ECER 22.05 Approved - The helmet meets the European regulations for safety, making it fully road legal in both the UK and Europe.
Weight - 1450±50 g
Visor Specifications Include:
Fits the Agrius Wrath Motorcycle Helmet
Pinlock Ready - Prepared with pins for a Pinlock 70 insert, the ultimate in anti-fog technology. (insert sold separately)
Anti-Scratch Coating - The visor is specially manufactured to resist scratching from light airborne impacts.
Easy to Fit - Remove and replace the visor easily when necessary.
Choice of Colours Available - Choose from Clear road-legal visor, or select a Light Smoke, Dark Smoke, Silver Mirror or Iridium Blue visor for track use.
Original Agrius Accessory - The same high-quality visor as supplied on the helmet itself.
Pinlock Specifications include:
Pinlock 70 offers strong fog resistance and is custom designed specifically to fit the visors of the helmets below
Max Vision - The latest Max Vision lens offers the rider wide-screen fog free vision through their visor
Fits The Agrius Wrath Helmet - Designed to fit the Agrius Wrath full face motorcycle helmet
Prevents Visor Fogging Up - The Pinlock insert is designed to maintain visibility through the visor in adverse conditions
Dry Hydrophilic Technology - Moisture is absorbed and contained within the hydrophilic itself, which keeps the surface of the lens dry
Silicon Seal - The silicon seal creates a double shield system between the helmet face shield and Pinlock insert lens
Easy to Use and Clean - The Pinlock insert can be cleaned using mild liquid soap, lukewarm water and a microfiber cloth, and left to dry naturally
Tack Free - Non-sticky surface, even after extended use
Choice of Colours Available - Choose from Clear, Dark Smoke or Yellow lenses.
Genuine Pinlock Replacement Part - The original anti-fog solution
Pinlock Code - DKS441
PLEASE NOTE:
This helmet comes with a clear visor fitted as standard
Tinted Visors are NOT suitable for public road use, they are designed for track use only
All visors come with a 1 year warranty
Your package will include the following:
Agrius Wrath Solid Gloss White Motorcycle Helmet (Supplied with a Clear Visor)
Choice of Optional Additional Visor
Helmet Dust Bag
Standard Helmet Sizing Guide
Please use the conversion table below to determine the right size for you:
| Size | XXXS | XXS | XS | S | M | L | XL | XXL | XXXL |
| --- | --- | --- | --- | --- | --- | --- | --- | --- | --- |
| Adult | 49-50cm | 51-52cm | 53-54cm | 55-56cm | 57-58cm | 59-60cm | 61-62cm | 63-64cm | 65-66cm |